FW 15/16
The elegance dictated by the new collection has been carefully conceived for a variety of conditions and situations, versatile and precisely combined. All the different accessories, from the more informal ranges of foulards to the more formal ties, reveal care and a tailoring approach that teams the elements of modern style with the ideas of innovative details. The collection's dominating trait is the 'double face' feature of the accessories that provide the very nature of the collection: scarves and pocket squares with two different prints, matching ties with contrasting lining and gusset and double ties with double-printed tails.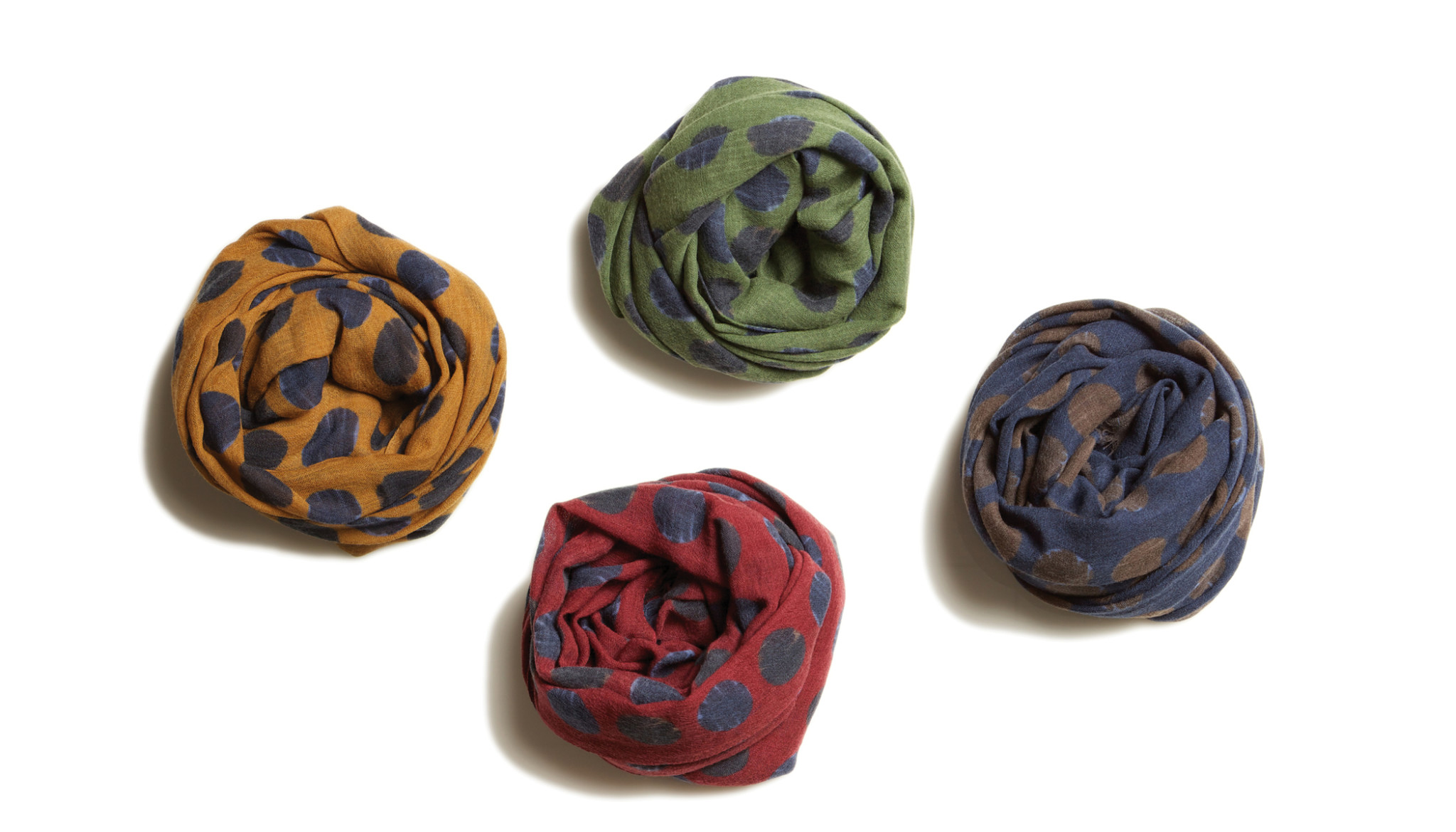 Natural colours
Colours are treasures that the Gierremilano man gathers through sensations, stimuli and new awareness of his long path. Light brown merges with naturals, flannel greys, warm reds, ochre and orange that come together harmoniously to make up a palette of lively natural variants, inspired by the dictates of the earth. Blues alternate elegantly with these colours, their traditionally European character ranging from classic navy, marine and royal to the most refined of denim shades.
Materials
Elegant printed wool gauzes, the lightest drapery fabrics in cashmere and baby alpaca blends for ties and bowties are teamed with a careful selection of fabrics for foulards, to cover all the changing seasons and weather conditions. The great attention paid to the choice of fabric weaves turns the classic functional elements of the scarves into elegant, innovative articles for wear.